Used Laptops Lexington Ky Kentucky Used Low Cost Computers and Laptops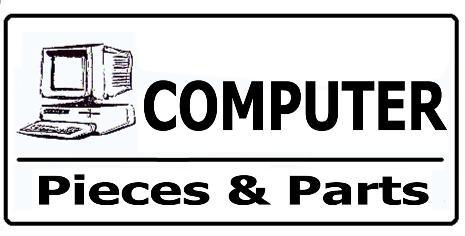 .
Please Call before you come over; for a much more positive experience.
859-254-5154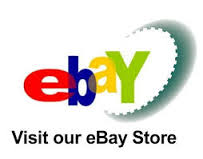 Used Laptops and Computers Lexington KY
Normal Saturday Hours are 12 Noon - 4PM

OPEN: Mon - Fri 12PM-5:00PM; Sat 12-4; Closed Sundays

It is always a good idea to call 1st. to see if we have what you need and to see if we are here.
Hours

(Please Call 1st.) 859-254-5154

Monday - Friday 12 Noon - 5:00PM

Sat 12noon - 4PM

Used systems come & go daily.
Call First(before driving too far)
ALL SYSTEMS PRICES ARE WITHOUT MONITOR

**Also you can take $10 more off the listed purchase price if you have your own Keyboard/Spkrs/Mouse**
Pictures for representational purposes only

CALL, I'M ALWAYS WORKING ON ANOTHER!!!
Limited Lifetime Warranty on All Dell Computers see below
ALL SYSTEMS PRICES ARE WITHOUT MONITOR
Used Computers

If you need a Windows XP Computer Call Me about it.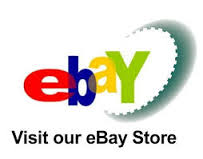 $119.95

($10 off w/your KB+Mouse)

Core2Duo 3.0 GHz

Dell Optiplex755(used)
Windows 7 Home Premium 64-Bit

DVDRW
Onboard T1000 Network Adapter

160GB SATA Hard Drive
3GB DDR2 Memory
Onboard Sound
256MB Video Out

5 USB 2.0 Ports in Rear

USB Keyboard and Mouse

2 USB Ports+ Audio Front

(Priced Without Monitor)

$139.95

($10 off w/your KB+Mouse)




Core2Duo 2.93 GHz

Dell Optiplex780(used)
Windows 7 Pro 64-Bit

DVDRW
Onboard T1000 Network Adapter

160GB SATA Hard Drive
4GB DDR3 Memory
Onboard Sound
256MB Video Out

5 USB 2.0 Ports in Rear

USB Keyboard and Mouse

2 USB Ports+ Audio Front

(Priced Without Mon

$259.95

(If you want something like this you need

to call me and talk about it. We also have i7

towers we could work with. We don't have gamer video cards or power supplies. We build average business and personal computers)

Core i5-2400

Mini Tower

3.10 GHz

Dell Optiplex 790 Tower (used)
Windows 7 Pro 64-Bit with COA

500GB SATA Hard Drive

8GB DDR3 memory

(Not shown: Slimline DVDRW + 19 Card Reader)

DVDRW

Onboard Wired T1000 Network Adapter

Onboard Sound

512MB Dual Out VGA Video Card

USB Keyboard & USB Mouse

(works with PS/2 Keybaord and Mouse also)

6 USB 2.0 Ports in Rear

4 USB Ports+ Audio Front




$139.95

Bare Bones

You need to supply a SATA Hard drive, DDR3 Desktop Memory (4 slots Aval) and load an OS. You will also need a Keyboard, Mouse and Speakers (optional)

Core i5-2400

Mini Tower

3.10 GHz

Dell Optiplex 790 Tower (used)
Windows 7 Pro COA

(Not shown: Slimline DVDRW + 19 Card Reader)

DVDRW

Onboard T1000 Network Adapter


Onboard Sound

256MB Onboard VGA Video

Your
USB Keyboard & USB Mouse

(works with PS/2 Keybaord and Mouse also)

6 USB 2.0 Ports in Rear

4 USB Ports+ Audio Front

(Priced Without Monitor)

Bare Bones 90 Day Parts Warranty Only

$99.95

($89.96 with your KB+Mouse)

Windows XP Computer

Celeron "D" 2.5 GHz

This is Windows XP

Microsoft has ended support for Windows XP

There are some of you that have to have XP for their sortware and this computer is for you... everyone else should buy a Windows 7 computer or laptop.

Dimension 1100(used)
Windows XP Pro w/SP3

120GB IDE Harddrive

DVD/CDRW Drive

Watch DVDs

Read/Burn CDs

T100 Onboard Network Adapter

2GB DDR Memory

PCI Sound Card

Onboard Video


PS/2 Keyboard & PS/2 Mouse

4 USB Ports in Rear + 2 Front

1 9-Pin Serial + 25 Pin Parallel

(Priced Without Monitor)





$279.95

Bare Bones

You need to supply a SATA Hard drive, DDR3 Desktop Memory (4 slots Aval) and load an OS. You will also need a Keyboard, Mouse and Speakers (optional)

Core i7-4790

intel 4th Generation

3.60 GHz

Dell Optiplex 9020 Tower (used)
Windows 7 Pro COA

DVDRW

Onboard T1000 Network Adapter


Onboard Sound

Display Port and VGA Video Out

Your
USB Keyboard & USB Mouse

(works with PS/2 Keybaord and Mouse also)

6 USB 2.0 Ports in Rear

4 USB Ports+ Audio Front

(Priced Without Monitor)

Bare Bones 90 Day Parts Warranty Only

$139.95

Bare Bones

You need to supply a SATA Hard drive, DDR3 Desktop Memory (4 slots Aval) and load an OS. You will also need a Keyboard, Mouse and Speakers (optional)

Core i5-2400 SFF

3.10 GHz

Dell Optiplex 790 SFF (used)
Windows 7 Pro COA

DVDRW

Onboard T1000 Network Adapter


Onboard Sound

256MB Dual Output Video Card

(Run two independent screens)

Your
USB Keyboard & USB Mouse

(works with PS/2 Keybaord and Mouse also)

6 USB 2.0 Ports in Rear

4 USB Ports+ Audio Front

(Priced Without Monitor)




Bare Bones 90 Day Parts

Warranty Only

Bare Bones 90 Day Parts Warranty Only

******************************

Every complete used DELL desktop computer purchased from us on or after 1 April 2007

comes with a lifetime limited warranty to the original purchaser.

Warranty Covers:

{1.) Any Wipe and Reload is $35 2.) No Computer Parts repair will ever be over $50+ tax Total }1st. 30 days free

VALID AS LONG AS YOU FOLLOW THESE TERMS:

You must be the original purchaser, You must keep your original receipt, You must keep the software, if any we supply when you purchase the computer